Raymond "Ray" Fife November 29, 1945 to June 25, 2015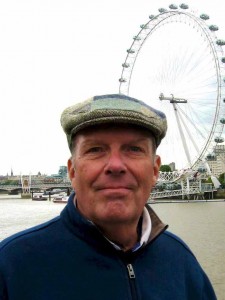 Ray Fife, 69, died June 25 in his Portland home. He is survived by his wife of 25 years Linda Anderson; daughter Emily Elizabeth Fife, New York City; brother and sister-inlaw Ronald and Diane Fife, Seattle; sister Susan Sadler, Olympia; sister-in-law Renee Fife, Seattle; several nieces and nephews; and Olive, his black pug. Preceding him in death were his parents Donald and Marion (Gibbard) Fife, his brother Douglas Fife, and pugs Maggie, Wymondham and Scoozi.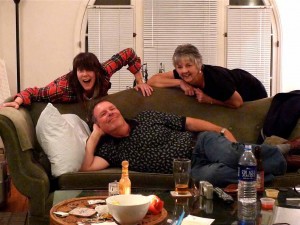 Ray grew up in Pullman and graduated in 1964 from Pullman High School, where he was football quarterback, basketball point guard, baseball pitcher and served as president of the Methodist Youth Fellowship. He earned a bachelor's degree in philosophy from University of Puget Sound in 1968, and traveled the United States and Europe with the Adelphian choir. He was delighted when his daughter became a member of the UPS class of 2002. Ray also earned a master's degree from the Claremont School of Theology in 1971. He moved to Vancouver in 1971 to serve as a Methodist minister. Ray joined Clark Public Utilities in 1973 and retired 30 years later as employee communications and training manager. He also will be remembered for coordinating and producing several employee appreciation events. Ray also owned a picture framing business, Hollywood Frames, in his home. Ray demonstrated a keen interest in people, from casual acquaintances to close friends. His pastimes included music, golf, politics, travel, cooking and genealogy. That interest in genealogy led to a trip in recent years to visit the Scotland town where his great grandfather had lived. Ray loved to shoot and edit home movies, from hand stitching Super 8 film to using iMovie on his computer, and he was always the family documentarian. He loved watching professional sports and was a loyal Trail Blazer fan. Ray also was an accomplished guitar player, and he loved playing and singing the blues. A memorial service is scheduled for Saturday, July 11, at 2:30 p.m. at St. Michaels and All Angels Church, 1704 NE 43rd Ave., Portland. In lieu of flowers, Ray's family suggests remembrances to the American Heart Association, Oregon Food Bank or Providence Portland Medical Foundation Hospice fund.